Lapis is a romantic pony, who loves stargazing on starry nights! She is voiced by Yvette Nicole Brown. In Whisker Haven Tales, She is voiced by Rebecca Bloom.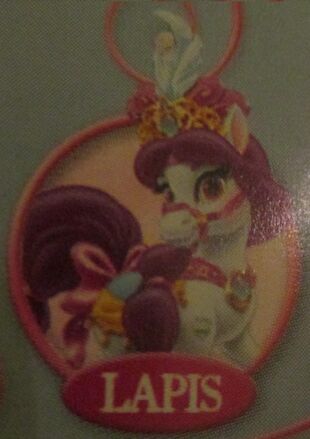 How Lapis and Jasmine met
One evening, while Jasmine was on a magic carpet ride, she looked down and saw Lapis galloping below. When the princess landed to greet her, she hopped on board! Now they take magical rides every night, and enjoy the beauty of the sky together!
Trivia
She has no toy.
She appears in the Disney Palace Pets App.
She is a recurring character from Whisker Haven.