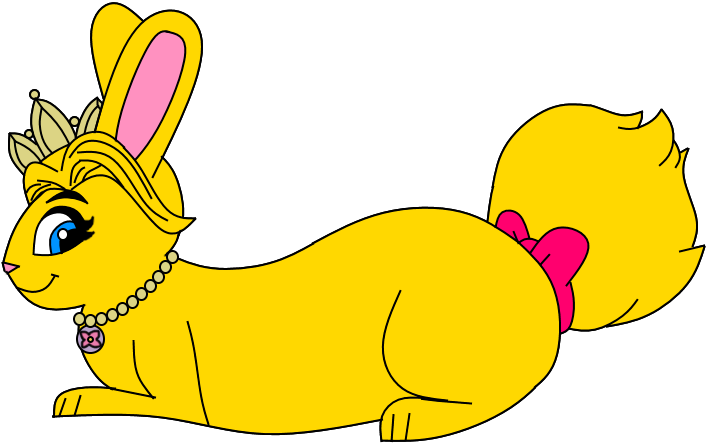 Dulcie is a yellow Flemish Giant rabbit with blue eyes and a pink nose who belongs to Rapunzel. She wears a gold tiara, a gold pearl necklace with a purple flower sphere and a pink tail bow.
Story
Dulcie is full of fluffy fun! Bigger than the average bunny and with ears longer than Rapunzel's arms, Dulcie can't wait to give her a "Big Ear Hug!
Personality
She's sweet just like her name meaning.
Trivia
Dulcie means "Sweet" in Latin.